KINDLE AVAILABLE: Book + Video Update
Thank You LA! Come See Us In DC
Hello #Risers,
The kindle edition of our book is now OUT:
Make sure you're subscribed to this newsletter for updates on future live show dates and to find out when the audiobook comes out. The audiobook is recorded and should be available in the next 2 weeks!
Book Update:
Good news, a lot of you bought books! Bad new, the book is now back ordered on Amazon and we've heard from so many of you about estimated arrival dates in mid-March. We've spoken with our printer/publisher and are working as hard as we can to push that date up as far as possible.
Don't be surprised if you receive the book within the week!
In the meantime, you can buy your books online at Barnes and Noble where there is no delay. They are also now available in Barnes and Noble stores across America! If it's not available in your local bookstore, please call them and request that they stock it!
If you buy a book, take a pic and tag us in it on social media. We will re-post it!
Video Update:
We're working very hard on these videos for the literally THOUSANDS of you who requested them. Our plan is to get them all finished ASAP. We have a plan in place and are working on it!
For those who requested these as Valentines gifts and more, we assure you that they will be done on time.
Live Show Information:
Thank you so much to all of those who came out to join us and Jimmy Dore in LA this weekend! We had an absolute blast and can't wait for our now sold-out show in NYC on March 6th.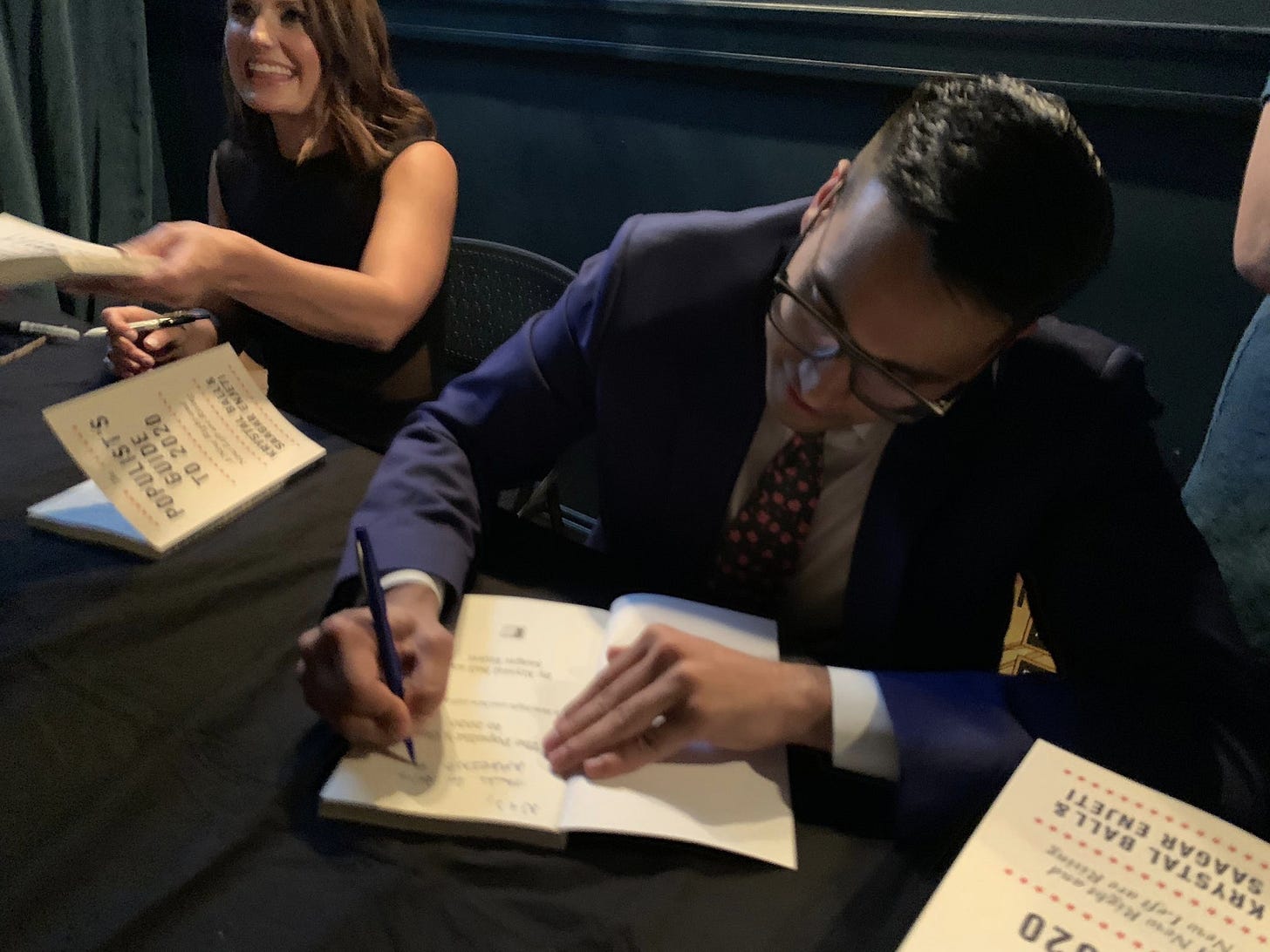 Don't forget we added a new show in DC on April 24th! Special guest announcements to come, but let's just say it will be a STACKED stage of hometown talent. All VIP tickets come with a signed copy of the book. We expect these to sell out just like LA and NYC did so don't wait until the last minute!
TICKETS: https://www.eventbrite.com/e/risings-krystal-ball-and-saagar-enjeti-live-tickets-91618492377