LAST DAY: Pre-Order The Book And DC Show!
Last Day For Videos, Get Yours!
Hello #Risers!
Today is the last day you can pre-order our book 'The Populist's Guide To 2020' and still get your personalized thank you video! Just forward your recipes to krystalandsaagar@gmail.com or reply to this email with a screenshot of your order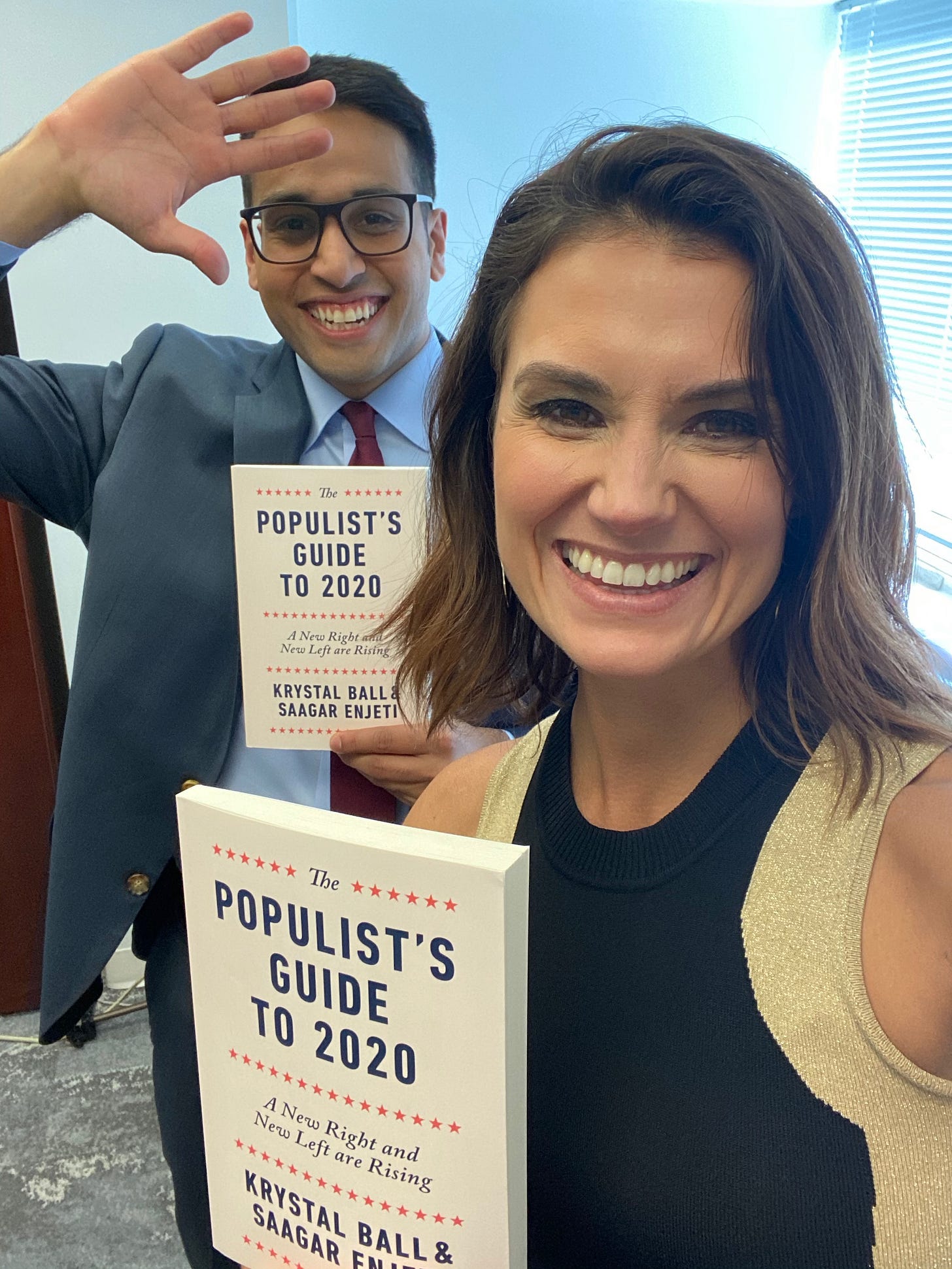 Also, Don't Forget:
1) We're coming to NYC on March 6th with special guests Michael Brooks and Kyle Kulinski for a special live book show. VIP Tickets have sold out for this one as well and general admission seats are selling out fast!
TICKETS: https://www.eventbrite.com/e/risings-krystal-ball-and-saagar-enjeti-live-tickets-88550184987
2) By popular demand we're doing a DC show on April 24th! Special guest announcements to come, but let's just say it will be a STACKED stage of hometown talent. All VIP tickets come with a signed copy of the book
TICKETS: https://www.eventbrite.com/e/risings-krystal-ball-and-saagar-enjeti-live-tickets-91618492377